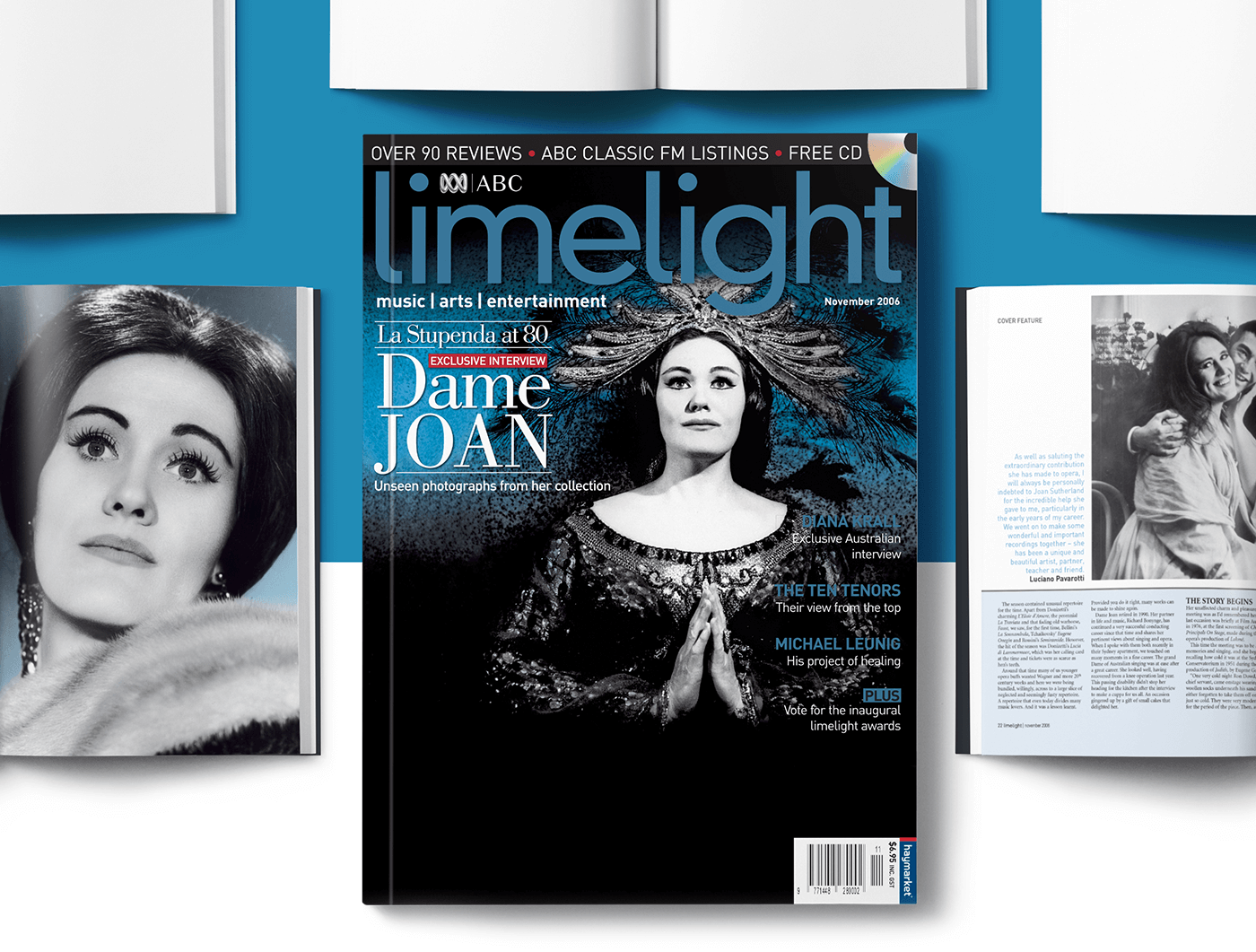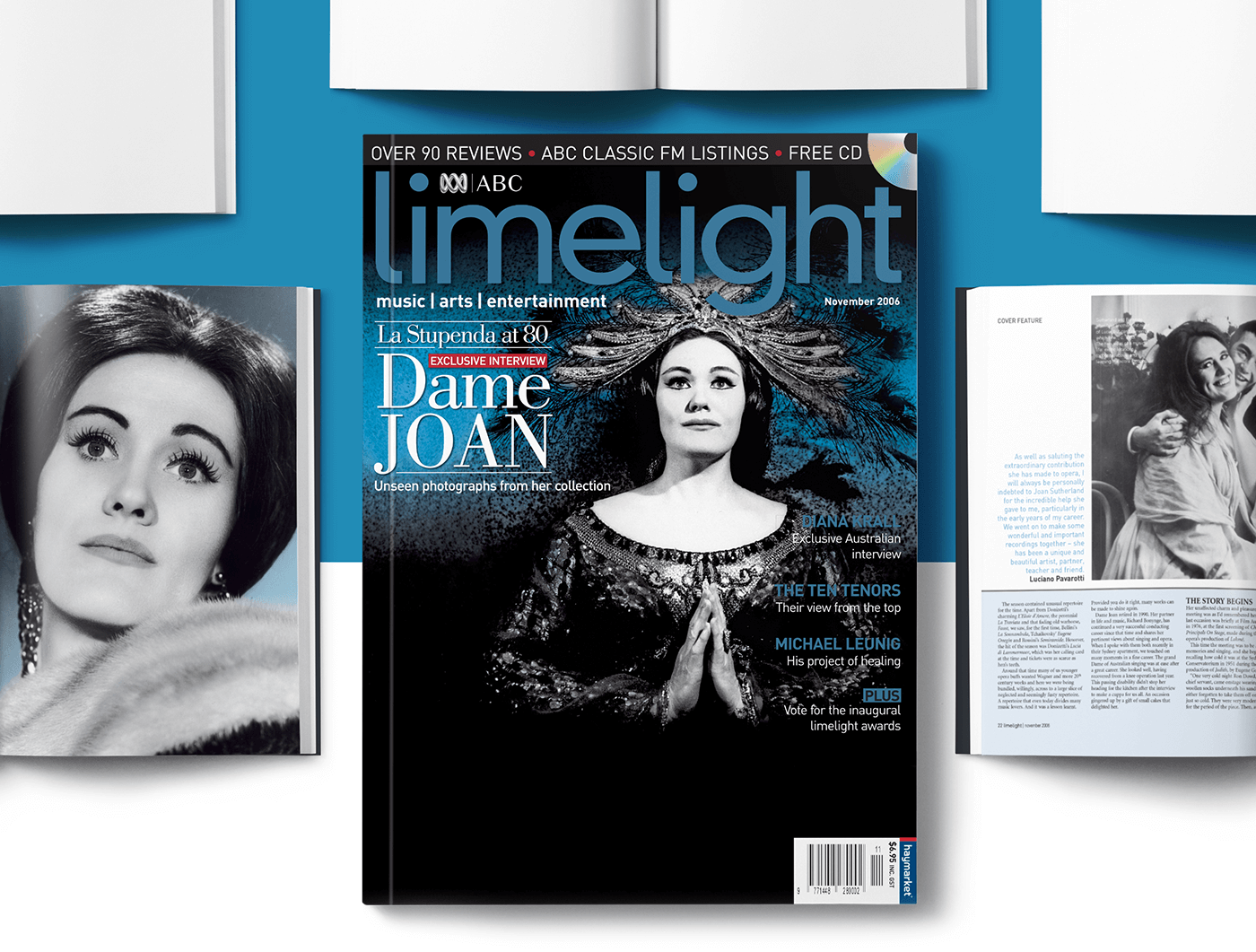 Limelight Magazine
I was Art Director at limelight magazine for a year. limelight is the ABC's national monthly magazine for the arts, entertainment, and culture. This issue showcased the redesign of the magazine and coincided with the Classical ARIA awards for its launch.
This cover story was a very special Australian exclusive. On the eve of her 80th birthday, Dame Joan Sutherland invited limelight into the Sydney home she shared with her partner in life and music, Richard Bonynge.
Dame Joan shared previously unseen photographs and the result was a spectacular 10-page feature, tracing the Dame's journey from shorthand secretary trainee to international opera singer.
Company: Haymarket Media      Position: Art Director      Year: 2007