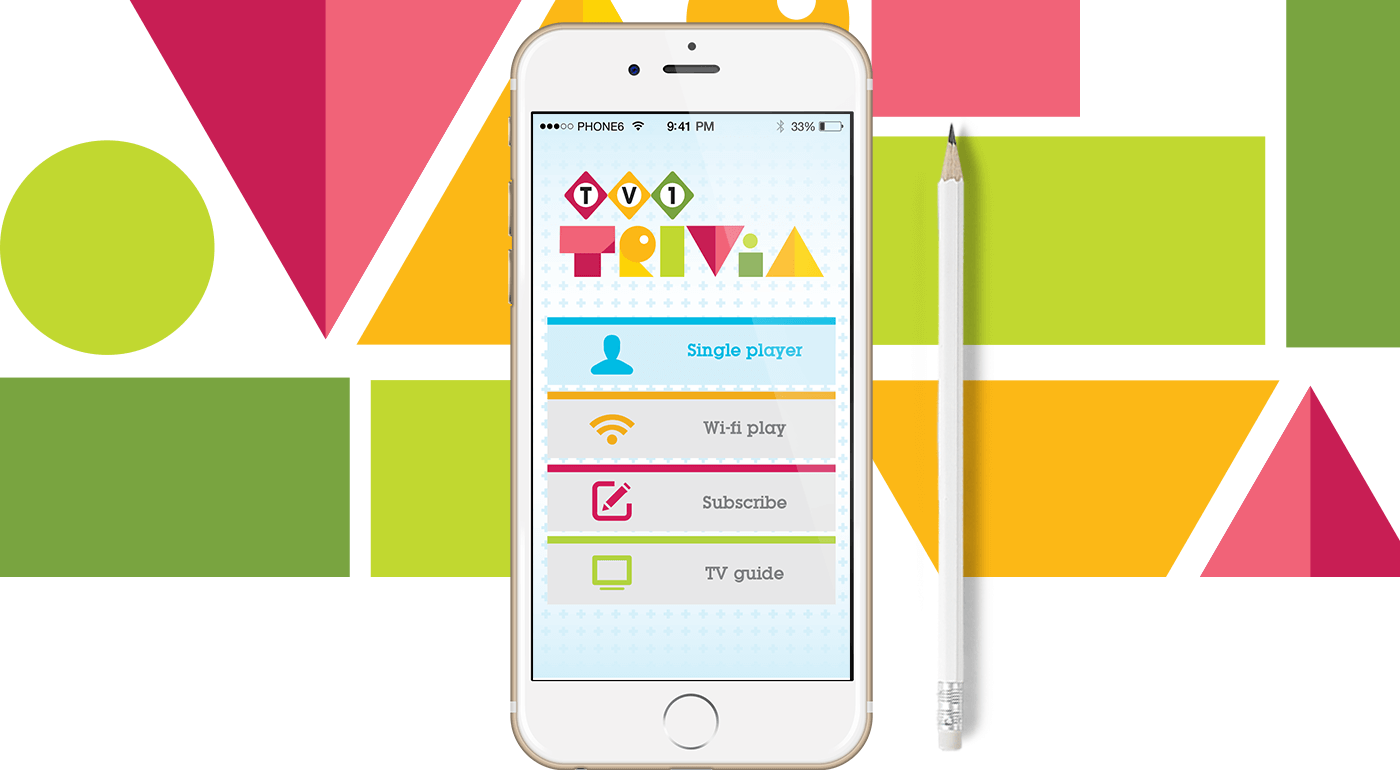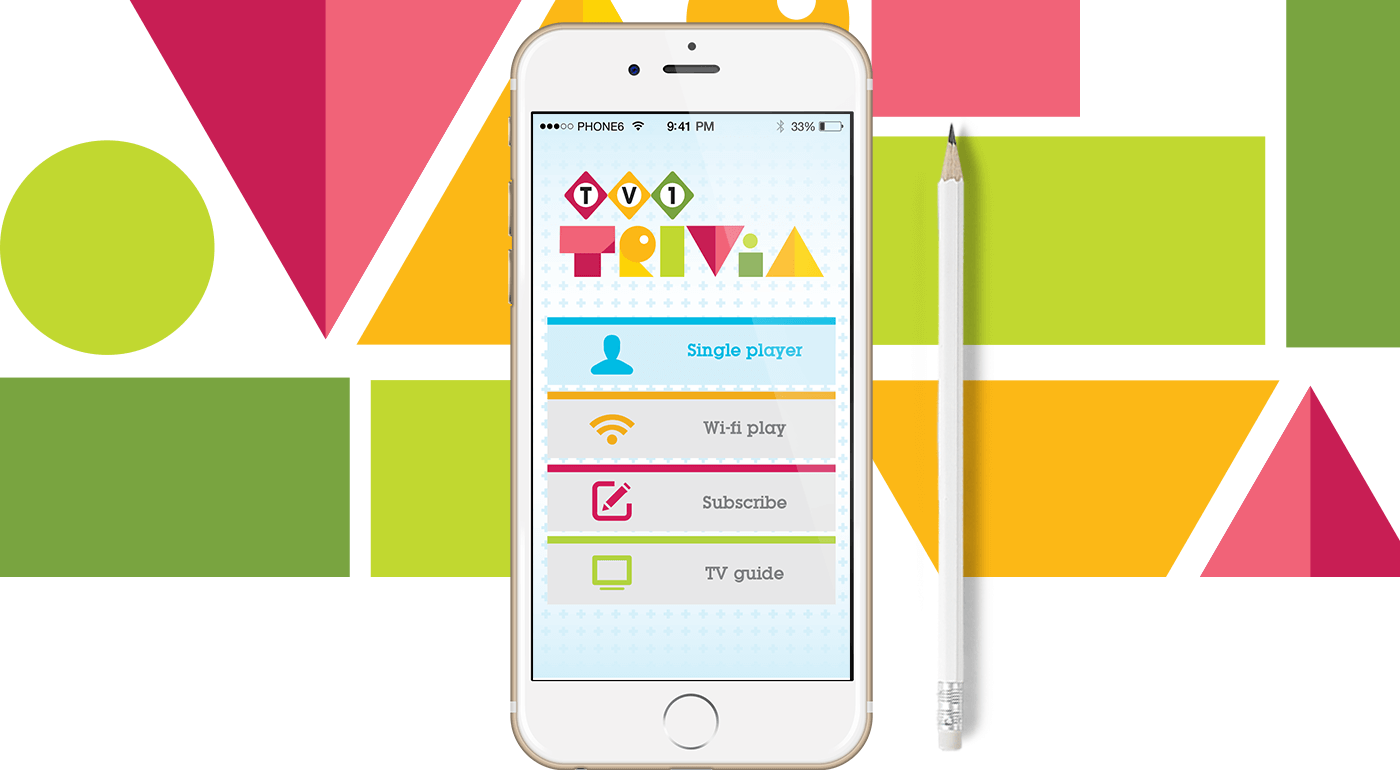 TV1 Trivia App
The TV viewer had evolved. And never was it more obvious than in 2012. The audience was engaging with technology and digital extensions of channel and program brands more than ever before. TV1 set out to develop an app for iPhone, iPad and iPod Touch that would extend the brand beyond the small screen, engage the audience in TV1 programs and drive awareness and ratings.
TV1 Trivia launched in September 2012, transporting the on air Cash Trivia program to mobile technology.
The app allowed for several modes of play (solo, WI-FI or online) and included 5,000 questions from more than 30 programs.
It integrated with social media and included a TV guide.
Awards: SILVER - PROMAX BDA ANZ 2012 - Most Outstanding Marketing Initiative
SILVER - PROMAX BDA (Global) 2012 - Smartphone/Mobile Application Promotion
Company: TV1      Position: Print & Web Designer      Year: 2012